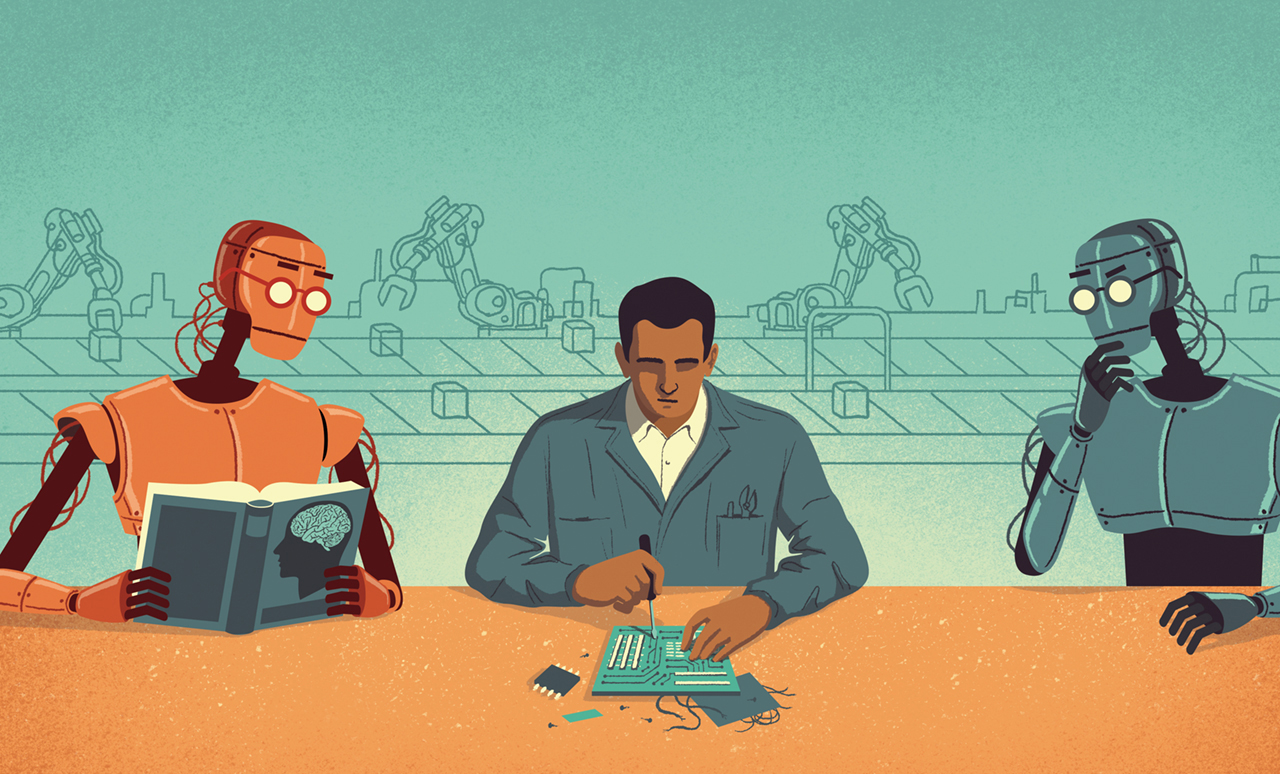 What can machine learning do? Workforce implications
Erik Brynjolfsson, Tom Mitchel
Science  22 Dec 2017: Vol. 358, Issue 6370, pp. 1530-1534
DOI: 10.1126/science.aap8062
Digital computers have transformed work in almost every sector of the economy over the past several decades (1). We are now at the beginning of an even larger and more rapid transformation due to recent advances in machine learning (ML), which is capable of accelerating the pace of automation itself. However, although it is clear that ML is a "general purpose technology," like the steam engine and electricity, which spawns a plethora of additional innovations and capabilities (2), there is no widely shared agreement on the tasks where ML systems excel, and thus little agreement on the specific expected impacts on the workforce and on the economy more broadly. We discuss what we see to be key implications for the workforce, drawing on our rubric of what the current generation of ML systems can and cannot do [see the supplementary materials (SM)]. Although parts of many jobs may be "suitable for ML" (SML), other tasks within these same jobs do not fit the criteria for ML well; hence, effects on employment are more complex than the simple replacement and substitution story emphasized by some. Although economic effects of ML are relatively limited today, and we are not facing the imminent "end of work" as is sometimes proclaimed, the implications for the economy and the workforce going forward are profound.
Any discussion of what ML can and cannot do, and how this might affect the economy, should first recognize two broad, underlying considerations. We remain very far from artificial general intelligence (3). Machines cannot do the full range of tasks that humans can do (4). In addition, although innovations generally have been important for overall improvements in income and living standards, and the first wave of pre-ML information technology (IT) systems in particular has created trillions of dollars of economic value, "The case that technological advances have contributed to wage inequality is strong" [see (1), a report from a committee we recently cochaired for the U.S. National Academies of Science, Engineering and Medicine]. Although there are many forces contributing to inequality, such as increased globalization, the potential for large and rapid changes due to ML, in many cases within a decade, suggests that the economic effects may be highly disruptive, creating both winners and losers. This will require considerable attention among policy-makers, business leaders, technologists, and researchers.
As machines automate some of the tasks that are SML in a particular job or process, the remaining tasks that are non-SML may become more valuable. In other cases, machines will augment human capabilities and make possible entirely new products, services, and processes. Therefore, the net effect on the demand for labor, even within jobs that are partially automated, can be either negative or positive. Although broader economic effects can be complex, labor demand is more likely to fall for tasks that are close substitutes for capabilities of ML, whereas it is more likely to increase for tasks that are complements for these systems. Each time an ML system crosses the threshold where it becomes more cost-effective than humans on a task, profit-maximizing entrepreneurs and managers will increasingly seek to substitute machines for people. This can have effects throughout the economy, boosting productivity, lowering prices, shifting labor demand, and restructuring industries.
Podziel się!